2021 XBIZ Exec Awards Pre-Nomination Period Opens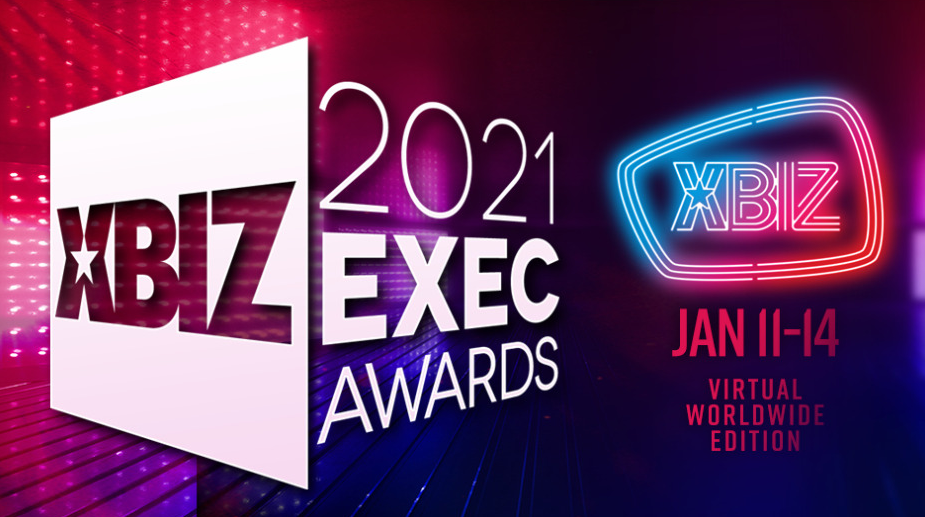 LOS ANGELES — XBIZ is pleased to announce that the pre-nomination period for the 2021 XBIZ Exec Awards has begun. The last day for pre-nomination entries is Monday, Nov. 2.
To submit pre-nominations via XBIZ.net, click here.
The ninth annual XBIZ Exec Awards honor the best of the best from the adult business community for their outstanding creativity and leadership, celebrating exceptional career achievement across a wide variety of prominent industry roles. Symbolizing the pinnacle of one's profession, the XBIZ Exec Awards trophy is the most prestigious career honor in the adult industry.
As with the coinciding XBIZ event series in January, the XBIZ Exec Awards will go virtual, with the Online Industry edition hosted on the evening of Tuesday, January 12, while the Retail edition will be held on Wednesday, January 13.
Returning as part of the XBIZ Honors ceremony, which will also present select categories from the 2021 XBIZ Awards, the XBIZ Exec Awards will recognize career excellence in the following categories:
Account Executive of the Year
Business Development Executive of the Year
Brand Ambassador of the Year
Community Figure of the Year
Marketing Executive of the Year
Progressive Leadership Award
Senior Leadership Award
Chief Executive of the Year
Businesswoman of the Year
Businessman of the Year
press source XBIZ.com